Children's Ministries : A real place for FUN
Sabbath School
Each Sabbath morning, Sabbath schools for each age group welcome children to an hour of active learning geared to their stage of faith development. These classes provide faith-shaping experiences for newborns through adolescents.
Children's Sabbath Schools
Beginners: birth–2 years old
Kindergarten: 3–5 years old
Primary: 6–9 years old (grades 1–4)
Juniors: 10–11 years old (grade 5–6)
Earliteen: 12–13 years old (grades 7–8)
Youth: grades 9–12
To learn more about GRACE LINK, the Christ-centered, Bible-based, child-friendly Sabbath school curriculum produced by the Seventh-day Adventist Church, click here.




 
an online interactive Bible adventure game! Make sure you get permission from mom & dad before you play!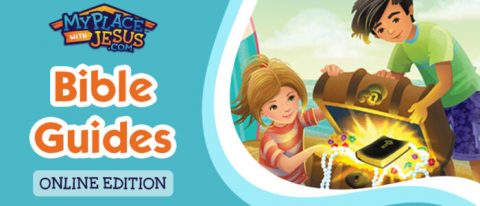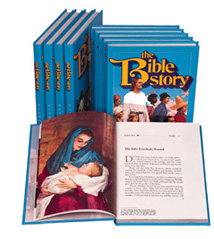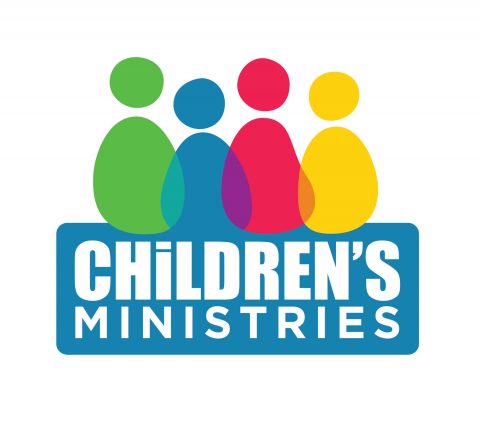 It is written: Just for Kids       PUPPET PARADE                                                                                    KIDS' BIBLE INFO



Interested in re-using Reverend Fun cartoons in a church bulletin, website, or other project? You are welcome to use Reverend Fun cartoons in your project within the following guidelines.
Written permission is necessary if you are writing a book or developing merchandise or creating presentations that uses material or cartoons from Reverend Fun. Contact Zondervan Permissions
Children's Ministries, NAD - www.childmin.com
Ideas and resource recommendations for children's church, children's Sabbath School, Vacation Bible School and more!
Adventist Flybabies - groups.yahoo.com/group/adventist-flybabies
A place where Sabbath-keepers, SDA or non, can find inspiration and encouragement to really be able to make Sabbath the most special day of the week. This is a group to uplift each other in our Christian homemaking journey!
Cornerstone Connections - cornerstoneconnections.net
Cornerstone Connections is the student lesson study guide (Quarterly) for youth Sabbath school. Includes daily lesson for 13 weeks. Four issues yearly.
Foothill Adventist School - www.foothilladventistschool.com
Foothill (CA) Adventist School serves as a private, co-educational, Christian School located in Milpitas, California. We offer an education from Kindergarten through grade eight. Our sister school, Discoveryland, offers pre-school and daycare service
Holbrook Indian School - www.hissda.org
Holbrook Indian School is a Christian boarding academy operated by the Seventh-day Adventist Church for Native American youth. It is accredited by the Board of Regents of the General Conference.
Real Time Faith - www.realtimefaith.net
Site where teens and Sabbath school teachers connect online, download lessons, study sheets for Bible study, and discover other Adventist websites.
MSSS Crafts & Resources for Bible Stories - www.mssscrafts.com
A directory of children's Sabbath School resources and crafts. Here you will find free crafts and ideas for over one hundred Bible stories as well as other activities for devotions and Bible classes. A supportive Seventh-day Adventist ministry.
Teach With Power - www.teachwithpower.com
Adult Sabbath School PowerPoint Presentations available online.
PowerPoints - www.juniorpowerpoints.org
This site has PowerPoints lesson graphics that can be downloaded for use in Juniors and Earliteens Sabbath School classes.
Fowler Media - fowlermedia.org
Website for young adults to discuss the Sabbath school collegiate quarterly lesson.
CQ's World - cqbiblestudy.org
CQ follows the same lesson outline as that of the Adult Sabbath School Bible Study Guide and encourages a more interactive approach that has found explosive appeal among young adults worldwide.
Laurelbrook School - www.laurelbrook.org
Laurelbrook School is a boarding academy for Grades 9-12. It has a combined academic-vocational program. This is the school's web site with needed documents combined with current news.
Adventist Christian School - www.adventistchristianschool.org
Located in Klamath Falls, OR, Adventist Christian School is a small school serving students from grades 1-8 and dedicated to physical, academic, social, and spiritual excellence.
Springfield Adventist Christian School - springfield24.adventistschoolconnect.org
Springfield (IL) Seventh-day Adventist Christian School is meeting the educational needs of students in grades 1-8 with the use of CompassLearning Odyssey online school and other computer assisted tools.
Lakeview Christian School - www.lakeviewchristianschool.com
Located in Victoria, BC, Lakeview Christian School (formerly Island Pacific Adventist School) serves students from Kindergarten through grade 9.
Orcas Christian School - www.oics.org
Located on Orcas Island, in northern Puget Sound, WA, Orcas Christian School serves students from grades 1-12. Computers for every 1.5 students, state-of-the-art science lab for high school students, and more
Students in Adam Dovich's 3rd and 4th grade class at Meadow Glade Adventist Elementary School (MGAES) in Battle Ground, Wash., wrote and performed this original video of a song celebrating their school. The video was produced Larry Witzel, a parent of one of the students. 
March 06, 2014

KID'S FUN ZONE
There are a couple of things that Kids should never do alone:
1) Cross the street by themselves; 2) Talk to strangers; 3) Surf alone
Parents - PLEASE surf with your kids!
Although Emmanuel SDA Church doesn't control the content of these sites, to the best of our knowledge these sites are safe for all ages. 
If you find something that is not appropriate, please email us!
Christian Links
A Kids Heart - Celebrating Life with a Kid's Heart.
Adventures in Odyssey - Listen to a "fast-paced family adventure for children of all ages" from Focus on the Family. 
Bible Word Games - Word games for kids 
Cartoons for Kids in Jesus
Children's Bible Hour - Daily devotions/stories and more (Real Audio files)
Children's Bible Stories – Cool children's Bible stories with pictures and sound!
Children's Online Bible Studies - Nifty online Bible studies just for kids!
Children's Sonshine Network Homepage – His Kids Radio 
Christ For Me - Christ For Me Online Magazine is for kids from age 3 to 12.
Christian Computer Games - Games, stories, coloring pages 
The Children's Chapel - Children's Bible Stories 
Drew's Animals - Games, coloring pages and more. 
The Great Dinosaur Mystery - Games, puzzles, stories, trivia and what really happened to the dinos.
Guide Magazine - Lots to do on this site. 
Kids Quest - Learn about the Creator by exploring His marvelous creation!
Kid's Korner - The fun place to learn about God's Word. 
Kids4truth - clips about many Bible stories.
Kea Coloring Book - Christian pages to color and other topics too. 
Project Creation - Learn about Creation with articles, printable coloring pages and puzzles.
NEW My Place with Jesus - Go though a series of video lesson. Great for younger children.
Seekers in Sneakers 

The Ultimate Veggie Tales Site - Videos, games, songs, links and more!
VeggieTales - Games, videos, activities, e-cards and stories 
Wonderzone - Find out more about God's Word as well as play games 
Wycliffe Kids - Games, puzzles, stories, and quizzes, you can go on adventures and find out about the Bible 
Fun Links
Camp Resources - Projects, Games, Songs, Rainy Day Resources, tons of fun.
Let's go Camping! A resource for the camping novice 
Children's Online Bible Studies - the Kid Explorers Coloring Book where you can find great pages to print out and color.
Colgate Kids World - Fun and games from Colgate
Coloring.com - Interactive coloring pages
Crayola - Cool crafts for Kids (stuff for parents and teachers too)
Danielle's Place of Crafts - lots of original and inexpensive Bible-based craft projects, activities, and Bible lessons designed for preschool, Sunday school, and VBS (Vacation Bible School).
Download-a-Dinosaur - Make paper dinosaurs

Drew's Unoffical Thomas the Tank Engine - Cool stuff and many links
Riley & Drew's Thomas the Tank Engine page - Lots of info about Thomas.
Thomas the Tank Characters - Keep current with all the characters on Thomas the Tank Engine. Also sells Thomas toys.
Etch-A- Sketch – online etch-a-sketch, games and more.
Family Fun Crafts - You can do a lot of crafts at this site.
Games Kids Play - Rules to games that kids play
Hot Wheels - Games and Hot Wheels. Very cool!
Kidscom – Games and more
Kid's Place - fun stuff, stories and brian teasers
make-stuff.com – activities and fun stuff for kids. 
Mom's Mini Van - Travel Games for Kids
Pauly's Playhouse - online games for younger kids
Rainy Day Resources - On and off the computer

Squigly's Playhouse - a fun and safe place for kids to play and learn.
Uncle Fred - Draw and color with Uncle Fred
Stories
BAB Books On-Line - a site dedicated to children and children's stories 
Children's Storybooks Online - Online stories for different age groups and a color book.
Koala trouble - activities and interactive stories for young children.
Young Writer's Page
Educational Links
Beakman & Jax - Answer questions, demos and discovery
Bill Nye - the science guy
Billy Bear's Playground
Brainpop - The more you know, the more you know!
Children's Television Workshop - The makers of Sesame Street
Discovery Online - Discover Channel Online. Lots of cool stuff to see.
Fun Brain - The Internet's #1 site for K-8 teachers and kids 
Kidspace @ Internet Public Library 
The Learning Studio - Fun stuff here!
Little Explorers - Picture Dictionary with Links
Live from Antartica - Cool stuff for parents, teachers and kids!
Mars Rover - NASA's latest adventure on Mars
National Geographic for Kids - Games and more
The Nine Planets - A Multimedia Tour of the Solar System 
Seaworld
Sheppard Software - free education software
Weekly Reader - Fun for parents and students
Wonder Korner - for curious kids
The Yuckiest Site on the Internet - the best place for science entertainment
Sites with many Links
B.J. Pinchbeck's Homework Helper - If you can't find it here, then you just can't find it.
Children's Chapel - Step right in!
KidsClick! - Web Guide and Search Tool for Kids by Librarians
The Kids on the Web
Family.com - Many cool sites
Peggie's Place - Tons-o-links
Puzzle JumpStation - Tons-o-puzzles
 
Sites for Teachers and Parents
Children's Ministry Today - Many resources including puppet, skits, lessons and more
Crayola - Cool crafts for Kids (stuff for parents and teachers too)
Danielle's Place of Crafts - lots of original and inexpensive Bible-based craft projects, activities, and Bible lessons designed for preschool, Sunday school, and VBS (Vacation Bible School).
Fun Brain - The Internet's #1 site for K-8 teachers and kids
Live from Antartica - Cool stuff for parents, teachers and kids!
Mom's Mini Van - Travel Games for Kids 
Scholastic - Connecting Teachers, Parents and Children to the world of Scholastic
Weekly Reader - Fun for parents, students and teachers