Welcome to the Emmanuel French SDA Church in Dix Hills, NY.
We are a Christian community and would love to have you join our family. To learn more about what we believe you can visit our About Us page. Please join us for Bible study, worship, and prayer.
Pastor Jean Flavio Monestime
Emmanuel French SDA Church
Join Us This Saturday
Service times:
Sabbath School: 9:30 am
Worship Service: 11 am
We are the Emmanuel French Speaking Seventh-day Adventist Church in Dix Hills,  a hamlet on Long Island in the town of Huntington in Suffolk County, New York, United States. We are a Christ centered, Bible based fellowship, committed to bring hope to our community and proclaiming the good news of Jesus' soon return. 
This is a place for Families, SIngles, seniors, Youth and Children.
If you are searching for a church family, please know that there's a special place here just for you. Here, you may find Sabbath Worship, Bible Study, Lasting Friendship, Prayer, Good Music, Community Service and Healing for the Spirit, for the Mind and for the Body.
We welcome you to our site where you will find all the resources you need for your daily spiritual and social needs.
Among lots of things you will find: Sabbath school studies on vimeo, Youtube, pdf format in multi languages, for adults and children of all ages.
Several bibles format in all available versions and so many bible studies in different models.
Ellen G White books in many languages in audio , pdf, Mp3, ebooks and kindle format.
Some of Your favorite Prayer Line Ministries;
You have access to the teachings of some of the most powerful evangelists of all time.
Access to live programming on Christian Radio and Television 
Access to all the resources and websites from our denomination
Discover various resources and job description available for each individual Ministry .
Check out our Job search link as well as, immigration issues, freebies for free groceries coupons and many more valuable information on the Media tab.
Of course there is a secure link to make your online donations for whatever purpose: Tithes, Offerings, local church projects, Tuition in SDA institutions etc: just click on : Online Giving. A receipt can be printed out for your records or  be placed in an envelope and given at the time of church offerings.
Also Check us out and like us on Facebook or follow us on Twitter.
Curious about french? Interested in learning french or haitian creole?check out our french section on Rubriques Francaises where you will enjoy the finest menu we have to offer: music, video,art, literature,history, poetry, grammar, stylistics, Etiquette,Radio, TV , french and creole cuisine etc. You just need to see it.
OUR FEATURED CURRENT EVENT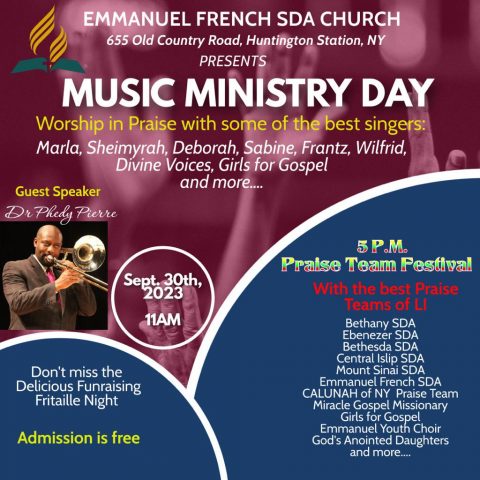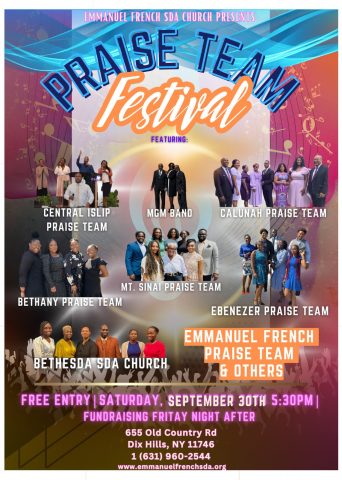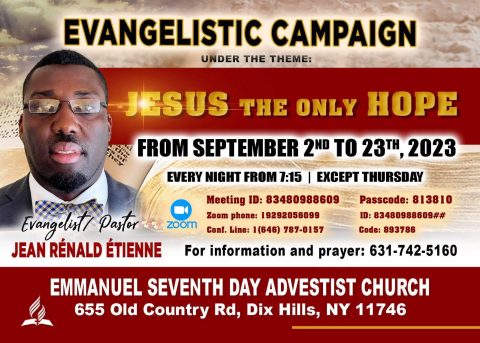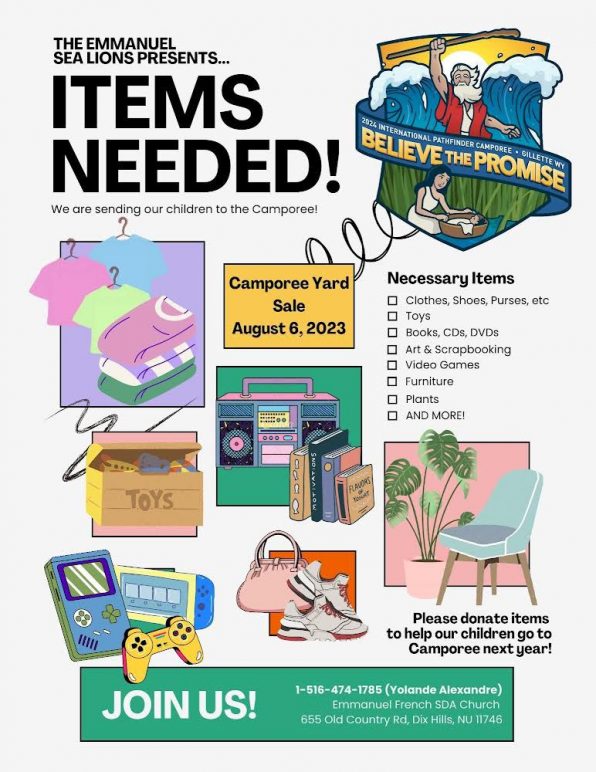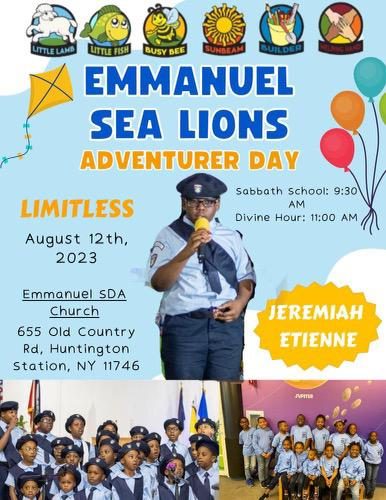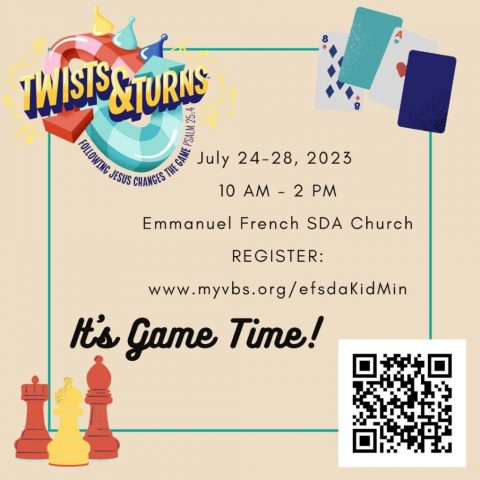 Spin the spinner, beat the clock, skip ahead, level up, and play to win! We are so excited to invite you to this year's "TWIST AND TURNS" VBS!
Twists & Turns is a fantastical celebration of games of all kinds. Life is full of twists and turns that can leave us feeling like we've taken one step forward and two steps back. That was certainly the case for Peter. He messed up; he stumbled; he wasn't perfect. But even when Peter messed up, it wasn't "Game Over." God still worked through Peter to help others learn about Jesus.
Join us, as we discover that trusting Jesus as a Savior and following him changes the game entirely!
Date: July 24 - July 28, 2023
Time: 10:00 AM - 2:00 PM
Location: Emmanuel French SDA Church; 655 Old Country Road, Dix Hills, NY 11746
Ages: 3 to 6th Grade. All Welcome!
Have an older child who wants to be involved? Join as a volunteer!
Sign up and register your child today!