Search Hathi Trust's digital library.
HathiTrust is a partnership of academic & research institutions, offering a collection of millions of titles digitized from libraries around the world
The mission of HathiTrust is to contribute to research, scholarship, and the common good by collaboratively collecting, organizing, preserving, communicating, and sharing the record of human knowledge.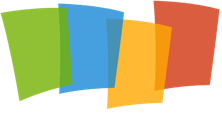 WELCOME TO
POWER FOR MEMBERSHIP MINISTRY!


   


The Suffolk County One-Stop Employment Center is a cutting-edge endeavor which brings together both employers and job seekers, providing a comprehensive, one-stop approach to job search. Staffed with employment professionals from several private and public entities, the Employment Center functions as a full service human resources facility. The center supplies the job seeking customer with all the tools necessary for a self-directed or staff-assisted job search, and provides employers with facilities and workforce support.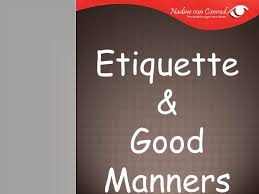 About WestBow Press
At WestBow Press, a division of Thomas Nelson & Zondervan, we help authors self-publish books. As a Christian publisher, we publish books of all genres but specialize in books with Christian morals, inspirational themes and family values. Whether you have goals of commercial success or simply desire to publish a book for friends and family, WestBow Press can help you create your book in your vision.
In every author's success story, there is a history and a beginning. With WestBow Press, you now have the opportunity to begin or advance your career as an author. Share your story and start shaping your future today with Christian self-publishing.
- See more at: http://www.westbowpress.com/#sthash.DHAn9qdK.dpuf


         
The world leading source of Religious imagery       THE WORD IN PICTURE
    Get Images For Your Presentations



     
 
SPONSORED LINKS
AdventSource is the center for ministry resources that assist local church leaders in... more
www.adventsource.org
North American Division of the Seventh-day Adventist Church
The North American Division of the Seventh-day Adventist church includes Bermuda,... more
www.nadadventist.org
About us
The AdventSource search engine searches web sites created and maintained by members of the Seventh-day Adventist church. Instead of searching the entire World Wide Web we only search sites that are included in our listing of Adventist web sites.
Seventh-day Adventist organizations, supporting ministries and the businesses of ASI members may submit their web site information to be included in this customized search engine. Individual member sites may also be submitted. All site submissions are manually reviewed and approved based on criteria set by management.
The AdventSource search engine is created and owned by AdventSource. The management does not guarantee to any organization, business or individual that their site will be included in our search. In addition, the search results are based on criteria set by AdventSource and prioritization of individual sites may be made at the discretion of management.
AdventSource is the leadership resource and information center for the North American Division of the Seventh-day Adventist Church.


 

Adventist Today reports on contemporary issues of importance to Adventist church members.
Following basic principles of ethics and canons of journalism, this publication strives for fairness, candor, and good taste. We publish four times a year: Jan/Mar, Apr/Jun, Jul/Sep, Oct/Dec.( Just click below image)
Resources
Favorite Links
ADDITIONAL RESOURCES & LINKS
Index of Resources
Adventist Union School - our elementary school 
Seventh-day Adventist Church Headquarters
SDAnet
Adventist Church websites
Sunset Calculator - check out sunset and sunrise times all over the world.
Virtual ABC Store - Online Adventist Book Center
ADRA - Adventist Development and Relief Agency International
Adventist World Radio
Adventist Today - get all the latest Adventist News
Hope Channel
It Is Written 
Religious Liberty - Church State Council
Signs of the Times
Vibrant Life Online - A magazine for healthful living
Three Angels Broadcasting Network
Voice of Prophecy Radio
AdventSource - Leadership Resources for your local church
Bible Studies - Discovery Bible studies available via online and postal mail.
Sabbath School Net - study the Adult Sabbath School Lesson online
E. G. White Estates - Browse or Search the CD
La Sierra University
Loma Linda University
Pacific Union College
Walla Walla University
ABC Vegetarian Online Store - Free Vegetarian Recipes, Health News and More!
Veggie Restaurants - in LA
Vegetarian Page - a bunch of links on the web
Veggies Unite! - Tons of veggie recipes and more
Veggie Source - Probably the most popular and helpful vegetarian website on the net.
Vegetarian Cuisine - Many excellent resources and links
AboutChristian.com - The Christian directory information and resources.
Christian Links - Christian Search Engine & Link Website
Christian Freebies - This site has a little bit of everything, all of it FREE.
Churches dot net - Many church resources
Family Life - Resources for the family
Focus on the Family - The radio show/newsletter/ministry homepage
Gohsen.net - Christian Search Engine and Directory
Gospel Communications - Gospel Resources
Grant's Graceland - Devotions, thoughts and laughs 
Heartlight - Resources to live victoriously for Jesus in today's world
Heartlight Wallpaper - Aa new Heartlight image will appear on your desktop each morning when you log onto the internet
Live It! - is the web site with timeless insights and practical advice you need to manage your life.
Church Website Design - Ministry-based Powerful Church Website Design Company, provides your church with not only a great looking affordable web site, but also tools to help manage and facilitate church community growth.
Promise Keepers - Homepage for the Promise Keepers
Religion Today - Online Magazine and News
Shining Star Singles - Shining Star SDA Singles is a computer friend and dating referral service
Digital Hymnal - is a collection of MIDI files, lyrics, and historical notes about the authors and composers of hymns, based on the Seventh-day Adventist Hymnal
Freak Music - Links to many great Christian bands
Rockin' with the Cross - This is a Christian guitar tablature archive for musicians by musicians.
1Christian.net - The Nations #1 Christian Music network
Wigtunes - Absolutely Free Praise Song and Hymn MP3's. Online Worship study book.
We've all gotten that email that make some outrageous claim (Proctor and Gamble owners are Satanists) or warns of something terrible (children getting pricked by an HIV infected needle while playing on the playground). Before you send these emails on to everyone in your address list, check them out and see if they are a Hoax or Urban Legend (most are). Here are some sites to help.
Snopes - Find out if that email is true.
Truth or Fiction - A great place for Christians to check the truth behind rumors, inspirational stories and prayer requests they get in their email.
F-Secure Viruses - The industry standard source for up-to-date information on new viruses and hoax alerts
Hoaxes - Virus killer Symantec has a great site on hoaxes as well as virus information.
Vmyths.com - Learn about computer virus myths, hoaxes, urban legends, and the implications if you believe in them. You can also search a list of computer virus hoaxes from A to Z.
Audio Bible - Yes, you can listen to the entire Bible on the Internet! You can also buy Audio Bible as commercial software for your Windows 95 PC.
Bible Info - General Bible Information, FAQs, topics and more. Great stuff!!
Bible Gateway - Bible online
KJV and RSV Bible in Parallel Frames - study the KJV and RSV Bible at the same time
Bible Study Portal - The Bible Guides listed on this page will assist you in finding hope, peace and security in an uncertain world. The study guides are from major Christian radio and television ministries. 
Easton's Bible Dictionary - Bible words
The Goshen Online Study Library - The GOSHEN Online Study Library is designed to be a resource that facilitates in-depth study and exploration of God's Word and that fosters a desire to learn more about the Bible and how it applies to all of our lives. It currently includes the following and bunch more:
   Nave's Topical Bible
   Easton's Bible Dictionary
   Smith's Bible Dictionary
   Torrey's Topical Textbook
   Hitchcock's Bible Names Dictionary
   Matthew Henry's Commentary
Education deals with the unique and challenging idea that "the work of education and the work of redemption are one." The ultimate goal of all learning should be to understand more about our Creator-Redeemer and to reflect that understanding in our personal lives. 
Patriarchs and Prophets presents the story of the conflict between good and evil--between Christ and Satan--from its beginning, starting with the origin of evil, then taking up the creation of the world, the Bible patriarchs, Israel's Egyptian bondage and Exodus, and their establishment in Canaan up to the time of David.
Prophets and Kings continues the story from the time of Solomon through the remaining kings of Israel and Judah and the times of the prophets, including the time of Israel's captivity and restoration, down to the coming of the Messiah.
The Desire of Ages on the life and ministry of Jesus.
The Acts of the Apostles presents the story of the early Christian church through the rest of New Testament times.
The Great Controversy the conflict between Christ and Satan as they have been seen in the history of the Christian church down to our own day--and beyond, based on what the Bible says will yet take place.
Steps to Christ deals with the central issue of how to become and remain a Christian.
Christ's Object Lessons presents the parables of Jesus in a fresh light, showing their application to Christian living today.
The Ministry of Healing the principles of healthful living, beginning with the ministry of Jesus and extending to the life and ministry of every Christian.
Thoughts From the Mount of Blessing a study of the key verses of Jesus' Sermon on the Mount. Included are the Beatitudes, the Lord's Prayer, and much of Jesus' other instruction for living here and now as a citizen of His kingdom.
The great second advent movement: read online for free) by J. N. Loughborough was written by one of our pioneers and first published in 1905.



COMMENTARIES
Adventist Administration

Seventh-day Adventist General Conference (http://www.adventist.org) 
- Official news and information of the Adventist Church world headquarters in Washington, DC.

North American Division (http://www.nadadventist.org) 
- Regional headquarters serving the United States, Canada and Bermuda.

Pacific Union Conference (http://puconline.org) 
- Regional administration covering Arizona, California, Hawaii, Nevada and Utah.

Southern California Conference (http://scc.adventist.org) - Area administration for Los Angeles, Ventura and Santa Barbara counties.

Southern California Conference, Los Angeles Metro Region(http://metroregion.com) - A region of the Southern California Conference serving the Los Angeles area.

Adventist Education
Andrews University (http://andrews.edu) 
- Under-graduate, post-graduate and sbinary training.

La Sierra University (http://lasierra.edu) 
- Under-graduate and post-graduate degree programs.

Loma Linda University (http://llu.edu) - Under-graduate and post-graduate courses in all fields of healthcare.

Pacific Union College (http://puc.edu) - Under-graduate and post-graduate degree programs.

Adventist Publication Resources

Adventist Review (http://adventistreview.org) - In print for more than 150 years, the Adventist Review is the flagship journal of the Seventh-day Adventist Church.  Published weekly and has a paid circulation of more than 50,000.
The Offical Ellen G. White Website (http://www.whiteestate.org/) -  The Complete Published Writings of Mrs. White are now available online in several languages. On this new beta Web site you can easily browse, read, and search the writings in English, French, German, Italian, Spanish, Portuguese and Russian will soon be added.  
 Pacific Union Recorder (http://recorder.adventist.org) - Monthlymagazine of the Pacific Union.

Review and Herald Publishing Association (http://rhpa.org)
ADVENTIST PARENTING (http://www.adventistparenting.org/) is an e-magazine comes out every other month and is only available through email subscription. Feel free to print off copies and share with your church, family, or friends.
SDA HYMNAL (http://www.sdahymnal.net/)  This is the only Church Website to find the complete hymnbook of the Seventh day Adventist Church.  Church music is such an important part of the worship so this is a complete collection of every hymn and response from the SDA HYMNAL. 
ADVENTIST SINGLES MINISTRY (ASI)
(http://www.singleseventhdayadventists.com/)
A social network for Single Seventh-day Adventists to fellowship and perhaps find life partners.  This website is absolutely FREE!
MARRIAGE FITNESS
(http://www.marriagemax.com/marriage-counseling-alternative.asp)
A FREE e-help series of
emails that includes:
5 marriage assessments
"I love you but I'm not IN LOVE with you."
How to get your spouse to change
How to get over the past (and past the hurt)
How to stop a divorce
How to avoid a separation
How to spoil their affair
How to increase your marriage IQ
How to forgive and be forgiven
And 35 other marriage crisis solutions
MAD ABOUT MARRIAGE (http://www.madaboutmarriage.com/)
What about your Marriage?
Are you madly in love -- or just plain mad? 
Welcome to Mad About Marriage television and seminars! Mad About Marriage originated with a series of programs on our Lifestyle Magazine television show.

We brought together a variety of marriage expert, authors, and married couples and asked, "What's wrecking America's marriages?" The answers were enlightening, and worth sharing!

So, the Mad About Marriage television series gave birth to Mad About Marriage Seminars, and we've been conducting these weekend seminars in venues all across North America since 2010.

Our goal is to give couples the tools for staying "madly in love" forever.  Take a look around the website. You'll find marriage tips, seminar information, archives from the show, and more! 
 
MORE RESOURCES THAT YOU MAY FIND USEFUL
absg.adventist.org/Links.htm
Useful resources for studying or teaching from the adult Sabbath School Bible study guide.

Autumn House Publishing 
Autumn House Publishing is a division of the Review and Herald Publishing Association focused primarily on reaching the outside market providing biblical narratives, cookbooks, science vs. religion, children's books, and other various products of interest.

bibleinfo.com/
This is a site for anyone who wants to know more about their Bible. You can receive biblical counsel, direction, encouragement, and help. Available in eight languages.

CrossView Media 
CrossView Media is a division of the the Review & Herald Publishing Association focused entirely on electronic media including audio books, documentaries, sermons, feature films, and cds.

GC Publishing Department Publishing
The Publishing Department of the General Conference gives leadership to the work of the publishing departments worldwide, Home/Family Health Education Service offices, Adventist Book Centers, literature ministry seminaries, and literature evangelists. It serves as a resource center for development, production and distribution of literature, and the translation for printing of Ellen G. White books. The publishing work was ordained to play a prominent role in giving the everlasting gospel to the world in preparation for the second coming of Jesus. The Publishing Department is committed to their God-given task. For more information, contact (301)-680-6480 or mailto:746.1567@compuserve.com.

My Home Schooler 
My Home Schooler is dedicated to providing a high-quality Christian curriculum based on the Word of God. In conjunction with the weekly radio program Home School Companion, this website seeks to assist parents in giving their children a faith-integrated education. 

pathfinders.nadadventist.org/
Two whole Web sites devoted to Pathfinders and Adventurers. These sites include links to other clubs around the world, information on upcoming events, and directories for Pathfinder leaders.

sdanet.org/locator/home.html
This site is a great way to locate Adventist churches from the United States to Switzerland!

ssnet.org
Sabbath School Network is operated by lay members of the SDA Church who volunteer their time so that you can use the online capabilities of the internet to study the Bible and/or participate in SDA Sabbath School discussions.

www.3abn.org/
The homepage of the Three Angels Broadcasting Network (3ABN), a 24-hour Christian television and radio network.

www.adventist.org/
The official site of the General Conference of Seventh-day Adventists. A great place to keep up-to-date on world church news.

www.adventistdirectory.org/
A very large resource for Adventist Internet sites.

www.amazingfacts.org
The official website of Amazing Facts.

www.biblegateway.com
An online concordance that lets you search the Bible in nine languages and eight different versions of the Bible. 

www.camporee.org
Information about the upcoming international pathfinder camporee in Oshkosh, Wisconsin.

www.christianrecord.org/
Christian Record Services provides free Christian publications and programs for people with visual impairments. This important ministry includes National Camps for Blind Children.

www.familybiblestory.com/
An introduction to an amazing new set of Bible story books for the twenty-first century. 

www.iiw.org/
The official It Is Written Web site.

www.lightamericamission.net
Find out how students from around the world are converging on the United States to do mission work.

www.nativeministries.org/
A North American Division initiative to meet the evangelistic, humanitarian and educational needs of the American Indian/First Nations culture.

www.pacificpress.com/
The official site of Pacific Press Publishing Association, located in Nampa, Idaho.

www.tagnet.org
A comprehensive listing of online resource in the worldwide Seventh-day Adventist Church.

www.tagnet.org/adventist.fm/
A great site for any Adventist! Offers special pages and links for singles, youth, and families. Opportunities to join e-mail lists, make new friends, and search the Bible in seven different versions.

www.TheBibleStory.com
This site gives you in--depth information about those well-loved Bible stories by Uncle Arthur--you know, the blue books that you see in doctors' offices.

www.vop.com/
The official site of Voice of Prophecy, the international Christian audio and video broadcaster.

www.whiteestate.org/
The official Ellen G. White Web site. This site allows you to search through her writings and get information on her life, and ministry.
 The World's classic literature at your fingertips. Over 1,000,000 free ebook titles available.